by David Dean
WILMINGTON, N.C. -- Giant rubber balls and swing chairs are strewn across trendy lounge areas. Their previous users, a group of bearded 20-somethings, congregate within a glass-walled conference room, gesturing emphatically at one another and nodding encouragement. A pile of surfboards sit quietly in an empty meeting area, a short walk away from an in-house microbrewery.
At first blush, you'd think this was a description of the Googleplex in Santa Clara, headquarters of global innovator Google, Inc.
Think east. Much farther east.
This enticing setup is all the way across the country in Wilmington, North Carolina at the 20,000-square foot tekMountain incubator and accelerator.
Privately owned, tekMountain was launched in 2014 by CastleBranch, one of the nation's top employment screening and compliance management companies for education, healthcare, and human resources market sectors. CastleBranch shares the same building as tekMountain, just across Highway 17 from the popular Mayfair Town Center outdoor shopping and entertainment development. An innovative company itself, CastleBranch developed tekMountain in order to find, attract, and cultivate promising tech-oriented entrepreneurial talent in the greater Wilmington area.
While conceptualizing tekMountain, staffers travelled extensively from coast to coast to view similar startup-friendly office operations and co-working facilities first-hand, taking away ideas and coming up with some of their own. Usually consisting of a half dozen or more different startup companies under one roof, the main attraction of these co-working spaces is to nurture an innovative culture and foster collaboration within a tech community.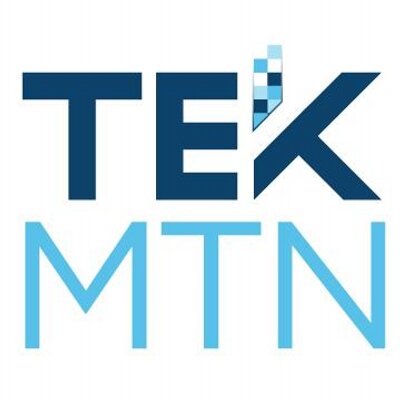 Examples are scattered all across the country of savvy developers are leveraging the attraction of collaborative workspaces to convert unused old warehouse districts into trendy work/play areas to draw-in young entrepreneurs, who bring with them demands for gastro pubs, coffee bars and even apartments. Venture capital firms are using them as veritable shopping malls of potential investments all under one roof.
In tekMountain's case, the trendy work/play community already existed in Wilmington, with its historic district chock-full of entertainment options; the nearby beaches; and a university feel with UNC Wilmington just down the road.
According to tekMountain Director Sean Ahlum, flexibility was a main takeaway from those initial cross-country trips to other incubators and co-working spaces.
"One of our key takeaways was that everything from physical space to operations and programming need to accommodate and encourage change for the better. We also found that the most successful entities also have the strongest networks connecting communities across the world. We have been working hard to constantly grow ours," he said.
Building tekMountain's network meant starting by establishing itself in the Wilmington community. This presented its own set of challenges and opportunities, seeing how such an operation hadn't existed in the area previously. According to Ahlum, the fact that tekMountain isn't a traditional incubator and its unique relationship to parent company CastleBranch made it hard for people to "get" the operation at first.
"CastleBranch as a company has always maintained an entrepreneurial spark, and tekMountain serves as a perfect sandbox for new, blue ocean ideas to be tested. TekMountain exists to fuel the entrepreneurial spirit within CastleBranch; to do this effectively, we spend a good deal of time building the innovative ecosystem in SENC," he explained, adding, "Now that we've spent a substantial amount of time in the community, people are beginning to understand tekMountain and why a company like CastleBranch would want to surround itself with innovators and technology professionals."
Reaching out to the community meant forming strategic partnerships with educational institutions, businesses, organizations, and media like UNC Wilmington and Cape Fear Community College, Ward and Smith Attorneys at Law, Wilmington Business Development and Wilmington Investor Network, and WECT-TV. Local groups like Cape Fear Women in Tech regularly use tekMountain to host events, which works to showcase the facility and establish tekMountain as an innovation destination.
"Wilmington is reaching a critical mass and ready to enter the next stage of development and growth," Ahlum said, adding, "tekMountain is considered a technology hub and bellwether of this movement."
As a technology hub, tekMountain is helping to incubate and accelerate startup companies who bring disruptive technologies to the CastleBranch core markets of edTech, HRTech and Health Tech. Some of examples of tekMountain member companies include:
Commerce Signals, a permissioned data exchange providing a neutral platform for businesses to publish and discover data in real time.
ConnectedInvestors, a social network of real estate investors.
Maverick Innovations, a real estate technology company with an SMS initiated mobile product that delivers listings for sale based on GPS position and facilitates communication between buyers and agents.
Service Whale, a software developer for contractors to deliver instant, customized quotes for major home improvement projects without the need for onsite estimates.
Petrics, developers of a pet health technology platform utilizing sensors and data along with a mobile app to keep pet owners aware of their pets' health issues as they arise.
tekMountain continues to engage in the local community and build its brand as it looks to attract more innovative startups. Efforts have included a very public stand against North Carolina's HB2 legislation, something Ahlum and company continue to address as they advocate for repeal; entering into a relationship with the HQ Community to join a network of entrepreneurial co-working spaces in Raleigh, Charlotte and Greensboro; and most recently co-hosting a visit by Paul Singh, one of the original partners of startup accelerator 500 Startups.
"It has always been part of our mission to foster high growth potential companies and startups, but we now better understand the ways in which we can contribute to the Wilmington community and make an orchestrated effort to maximize our impact," Ahlum said.
For more information about tekMountain visit
www.tekmountain.com
.
Startup TechWire - Reporting on business, innovation, and education for America's vibrant startup community